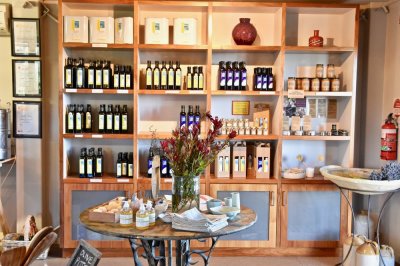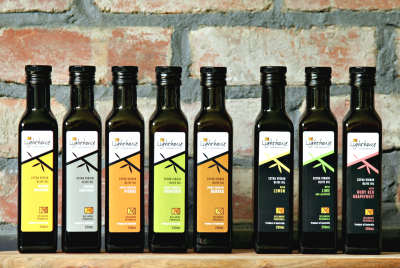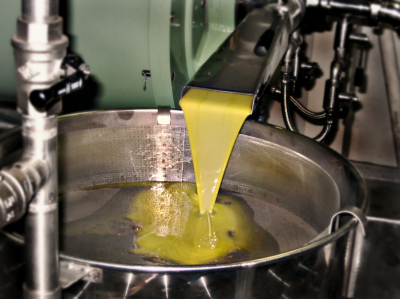 LIGHTHOUSE OLIVE SHOP​​
​
The shop is is situated at 648 Andersons Road, Drysdale and is open from 11am - 4pm Thursday, Friday, Saturday & Sunday. 
 ​Visit Rosie for extra virgin olive oil tastings, with bottle and bulk oil sales available.​ Browse through our range of Lighthouse Olive Oils, local wines,  jams and chutneys, soaps, giftware and other premium body care products made with olive oil.
WHOLESALE ENQUIRIES
​
Do you have a local business and a passion for low food miles?  Maybe you are simply interested in premium olive oils?   Would you like to become
 a stockist? 
Please get in touch with us and we can speak to you about how.

PHONE: 03 5251 1100 or email [email protected]
PROCESSING ENQUIRIES
​
Murradoc Oil Processors use the latest European technology to process your olives. The Superdecanter Euro X15 is one of the most innovative and up to date centrifugal extractors on the market, processing 1.8 tonnes per hour with no vertical separation required.


For all queries, please contact:
PHONE: 03 5253 2133
You can edit text on your website by double clicking on a text box on your website. Alternatively, when you select a text box a settings menu will appear. Selecting 'Edit Text' from this menu will also allow you to edit the text within this text box. Remember to keep your wording friendly, approachable and easy to understand as if you were talking to your customer
You can edit text on your website by double clicking on a text box on your website. Alternatively, when you select a text box a settings menu will appear. Selecting 'Edit Text' from this menu will also allow you to edit the text within this text box. Remember to keep your wording friendly, approachable and easy to understand as if you were talking to your customer
You can edit text on your website by double clicking on a text box on your website. Alternatively, when you select a text box a settings menu will appear. Selecting 'Edit Text' from this menu will also allow you to edit the text within this text box. Remember to keep your wording friendly, approachable and easy to understand as if you were talking to your customer
You can edit text on your website by double clicking on a text box on your website. Alternatively, when you select a text box a settings menu will appear. Selecting 'Edit Text' from this menu will also allow you to edit the text within this text box. Remember to keep your wording friendly, approachable and easy to understand as if you were talking to your customer